Singing in New York!
Just last week Jennifer Cannady, Kansas Voice Center speech pathologist, performed in the musical "Overture" in New York City. The musical which is set in Kansas City was one of just a few shows chosen to be in the New York Musical Festival. The music and lyrics were written by Kansas Citian  Krista Eyler with the book written by Eyler and Barbara Nichols.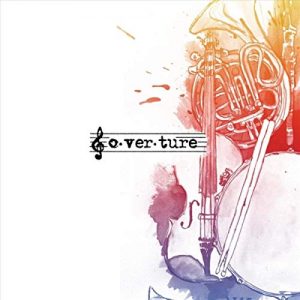 Save something beautiful.
This is a story about saving something beautiful. Overture celebrates the extraordinary grass-roots effort to help the Kansas City Philharmonic survive during its 1953-1954 season. In 1953, the Kansas City Philharmonic debuted its first opera festival and was striving to become a world-renowned orchestra. At the same time, it was fighting for financial survival. Against this backdrop, we also discover two fictional characters, Lily and Christopher, who share the same passion for music and are fighting for survival in ways of their own.
Jennifer is an avid singer with a wonderful soprano voice. She regularly appears in musical theater productions in the Kansas City area. This was her New York City debut. Her singing background helps dramatically in her work as a speech pathologist as she works with singers on a regular basis and can truly understand their needs and concerns.
We are all thrilled that Jennifer had the opportunity to perform In New York but are also quite glad to have her back at the Voice Center working with and helping those with voice concerns!